Global Reduced Fat Cereals Market to Reach $15.7 Billion by 2027
In the changed post COVID-19 business landscape, the global market for Reduced Fat Cereals estimated at US$11. 8 Billion in the year 2020, is projected to...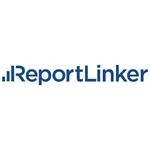 New York, Dec. 27, 2022 (GLOBE NEWSWIRE) -- Reportlinker.com announces the release of the report "Global Reduced Fat Cereals Industry" - URL 2% over the analysis period 2020-2027. Cheerios, one of the segments analyzed in the report, is projected to record a 4.8% CAGR and reach US$7.7 Billion by the end of the analysis period.
Taking into account the ongoing post pandemic recovery, growth in the Wheaties segment is readjusted to a revised 3.4% CAGR for the next 7-year period.The U.S. Market is Estimated at $3.2 Billion, While China is Forecast to Grow at 7.2% CAGRThe Reduced Fat Cereals market in the U.S. is estimated at US$3.2 Billion in the year 2020.
China, the world`s second largest economy, is forecast to reach a projected market size of US$3.2 Billion by the year 2027 trailing a CAGR of 7.2% over the analysis period 2020 to 2027. Among the other noteworthy geographic markets are Japan and Canada, each forecast to grow at 2.2% and 3.3% respectively over the 2020-2027 period. Within Europe, Germany is forecast to grow at approximately 3% CAGR.
Led by countries such as Australia, India, and South Korea, the market in Asia-Pacific is forecast to reach US$2.1 Billion by the year 2027.Shredded Wheat Segment to Record 3.9% CAGRIn the global Shredded Wheat segment, USA, Canada, Japan, China and Europe will drive the 3.9% CAGR estimated for this segment. These regional markets accounting for a combined market size of US$2.1 Billion in the year 2020 will reach a projected size of US$2.7 Billion by the close of the analysis period. China will remain among the fastest growing in this cluster of regional markets.
Latin America will expand at a 4.3% CAGR through the analysis period. Select Competitors (Total 53 Featured) - Arla Foods Inc.Crowley Food LLCDanone S.A.Dean FoodsGeneral Mills Inc.Kellogg Co.Mondelez Global LLCNestle S.A.PepsiCo, Inc.The Kraft Heinz Company;Read the full report: URL I. METHODOLOGYII.
EXECUTIVE SUMMARY1. MARKET OVERVIEWInfluencer Market InsightsWorld Market TrajectoriesImpact of Covid-19 and a Looming Global RecessionReduced Fat Cereals - Global Key Competitors Percentage MarketShare in 2022 (E)Competitive Market Presence - Strong/Active/Niche/Trivial forPlayers Worldwide in 2022 (E)2. FOCUS ON SELECT PLAYERS3.
MARKET TRENDS & DRIVERS4. GLOBAL MARKET PERSPECTIVETable 1: World Reduced Fat Cereals Market Analysis of AnnualSales in US$ Million for Years 2012 through 2027Table 2: World Recent Past, Current & Future Analysis forReduced Fat Cereals by Geographic Region - USA, Canada, Japan,China, Europe, Asia-Pacific, Latin America, Middle East andAfrica Markets - Independent Analysis of Annual Sales in US$Million for Years 2020 through 2027 and % CAGRTable 3: World Historic Review for Reduced Fat Cereals byGeographic Region - USA, Canada, Japan, China, Europe,Asia-Pacific, Latin America, Middle East and Africa Markets -Independent Analysis of Annual Sales in US$ Million for Years2012 through 2019 and % CAGRTable 4: World 15-Year Perspective for Reduced Fat Cereals byGeographic Region - Percentage Breakdown of Value Sales forUSA, Canada, Japan, China, Europe, Asia-Pacific, Latin America,Middle East and Africa Markets for Years 2012, 2021 & 2027Table 5: World Recent Past, Current & Future Analysis forCheerios by Geographic Region - USA, Canada, Japan, China,Europe, Asia-Pacific, Latin America, Middle East and AfricaMarkets - Independent Analysis of Annual Sales in US$ Millionfor Years 2020 through 2027 and % CAGRTable 6: World Historic Review for Cheerios by GeographicRegion - USA, Canada, Japan, China, Europe, Asia-Pacific, LatinAmerica, Middle East and Africa Markets - Independent Analysisof Annual Sales in US$ Million for Years 2012 through 2019 and% CAGRTable 7: World 15-Year Perspective for Cheerios by GeographicRegion - Percentage Breakdown of Value Sales for USA, Canada,Japan, China, Europe, Asia-Pacific, Latin America, Middle Eastand Africa for Years 2012, 2021 & 2027Table 8: World Recent Past, Current & Future Analysis forWheaties by Geographic Region - USA, Canada, Japan, China,Europe, Asia-Pacific, Latin America, Middle East and AfricaMarkets - Independent Analysis of Annual Sales in US$ Millionfor Years 2020 through 2027 and % CAGRTable 9: World Historic Review for Wheaties by GeographicRegion - USA, Canada, Japan, China, Europe, Asia-Pacific, LatinAmerica, Middle East and Africa Markets - Independent Analysisof Annual Sales in US$ Million for Years 2012 through 2019 and% CAGRTable 10: World 15-Year Perspective for Wheaties by GeographicRegion - Percentage Breakdown of Value Sales for USA, Canada,Japan, China, Europe, Asia-Pacific, Latin America, Middle Eastand Africa for Years 2012, 2021 & 2027Table 11: World Recent Past, Current & Future Analysis forShredded Wheat by Geographic Region - USA, Canada, Japan,China, Europe, Asia-Pacific, Latin America, Middle East andAfrica Markets - Independent Analysis of Annual Sales in US$Million for Years 2020 through 2027 and % CAGRTable 12: World Historic Review for Shredded Wheat byGeographic Region - USA, Canada, Japan, China, Europe,Asia-Pacific, Latin America, Middle East and Africa Markets -Independent Analysis of Annual Sales in US$ Million for Years2012 through 2019 and % CAGRTable 13: World 15-Year Perspective for Shredded Wheat byGeographic Region - Percentage Breakdown of Value Sales forUSA, Canada, Japan, China, Europe, Asia-Pacific, Latin America,Middle East and Africa for Years 2012, 2021 & 2027Table 14: World Recent Past, Current & Future Analysis forSupermarkets by Geographic Region - USA, Canada, Japan, China,Europe, Asia-Pacific, Latin America, Middle East and AfricaMarkets - Independent Analysis of Annual Sales in US$ Millionfor Years 2020 through 2027 and % CAGRTable 15: World Historic Review for Supermarkets by GeographicRegion - USA, Canada, Japan, China, Europe, Asia-Pacific, LatinAmerica, Middle East and Africa Markets - Independent Analysisof Annual Sales in US$ Million for Years 2012 through 2019 and% CAGRTable 16: World 15-Year Perspective for Supermarkets byGeographic Region - Percentage Breakdown of Value Sales forUSA, Canada, Japan, China, Europe, Asia-Pacific, Latin America,Middle East and Africa for Years 2012, 2021 & 2027Table 17: World Recent Past, Current & Future Analysis forHypermarkets by Geographic Region - USA, Canada, Japan, China,Europe, Asia-Pacific, Latin America, Middle East and AfricaMarkets - Independent Analysis of Annual Sales in US$ Millionfor Years 2020 through 2027 and % CAGRTable 18: World Historic Review for Hypermarkets by GeographicRegion - USA, Canada, Japan, China, Europe, Asia-Pacific, LatinAmerica, Middle East and Africa Markets - Independent Analysisof Annual Sales in US$ Million for Years 2012 through 2019 and% CAGRTable 19: World 15-Year Perspective for Hypermarkets byGeographic Region - Percentage Breakdown of Value Sales forUSA, Canada, Japan, China, Europe, Asia-Pacific, Latin America,Middle East and Africa for Years 2012, 2021 & 2027Table 20: World Recent Past, Current & Future Analysis forConvenience Stores by Geographic Region - USA, Canada, Japan,China, Europe, Asia-Pacific, Latin America, Middle East andAfrica Markets - Independent Analysis of Annual Sales in US$Million for Years 2020 through 2027 and % CAGRTable 21: World Historic Review for Convenience Stores byGeographic Region - USA, Canada, Japan, China, Europe,Asia-Pacific, Latin America, Middle East and Africa Markets -Independent Analysis of Annual Sales in US$ Million for Years2012 through 2019 and % CAGRTable 22: World 15-Year Perspective for Convenience Stores byGeographic Region - Percentage Breakdown of Value Sales forUSA, Canada, Japan, China, Europe, Asia-Pacific, Latin America,Middle East and Africa for Years 2012, 2021 & 2027Table 23: World Recent Past, Current & Future Analysis forSpecialty Stores by Geographic Region - USA, Canada, Japan,China, Europe, Asia-Pacific, Latin America, Middle East andAfrica Markets - Independent Analysis of Annual Sales in US$Million for Years 2020 through 2027 and % CAGRTable 24: World Historic Review for Specialty Stores byGeographic Region - USA, Canada, Japan, China, Europe,Asia-Pacific, Latin America, Middle East and Africa Markets -Independent Analysis of Annual Sales in US$ Million for Years2012 through 2019 and % CAGRTable 25: World 15-Year Perspective for Specialty Stores byGeographic Region - Percentage Breakdown of Value Sales forUSA, Canada, Japan, China, Europe, Asia-Pacific, Latin America,Middle East and Africa for Years 2012, 2021 & 2027Table 26: World Recent Past, Current & Future Analysis forOnline Retail by Geographic Region - USA, Canada, Japan, China,Europe, Asia-Pacific, Latin America, Middle East and AfricaMarkets - Independent Analysis of Annual Sales in US$ Millionfor Years 2020 through 2027 and % CAGRTable 27: World Historic Review for Online Retail by GeographicRegion - USA, Canada, Japan, China, Europe, Asia-Pacific, LatinAmerica, Middle East and Africa Markets - Independent Analysisof Annual Sales in US$ Million for Years 2012 through 2019 and% CAGRTable 28: World 15-Year Perspective for Online Retail byGeographic Region - Percentage Breakdown of Value Sales forUSA, Canada, Japan, China, Europe, Asia-Pacific, Latin America,Middle East and Africa for Years 2012, 2021 & 2027III. MARKET ANALYSISUNITED STATESReduced Fat Cereals Market Presence - Strong/Active/Niche/Trivial - Key Competitors in the United States for 2022 (E)Table 29: USA Recent Past, Current & Future Analysis forReduced Fat Cereals by Product Type - Cheerios, Wheaties andShredded Wheat - Independent Analysis of Annual Sales in US$Million for the Years 2020 through 2027 and % CAGRTable 30: USA Historic Review for Reduced Fat Cereals byProduct Type - Cheerios, Wheaties and Shredded Wheat Markets -Independent Analysis of Annual Sales in US$ Million for Years2012 through 2019 and % CAGRTable 31: USA 15-Year Perspective for Reduced Fat Cereals byProduct Type - Percentage Breakdown of Value Sales forCheerios, Wheaties and Shredded Wheat for the Years 2012, 2021 &2027Table 32: USA Recent Past, Current & Future Analysis forReduced Fat Cereals by Distribution Channel - Supermarkets,Hypermarkets, Convenience Stores, Specialty Stores and OnlineRetail - Independent Analysis of Annual Sales in US$ Millionfor the Years 2020 through 2027 and % CAGRTable 33: USA Historic Review for Reduced Fat Cereals byDistribution Channel - Supermarkets, Hypermarkets, ConvenienceStores, Specialty Stores and Online Retail Markets -Independent Analysis of Annual Sales in US$ Million for Years2012 through 2019 and % CAGRTable 34: USA 15-Year Perspective for Reduced Fat Cereals byDistribution Channel - Percentage Breakdown of Value Sales forSupermarkets, Hypermarkets, Convenience Stores, SpecialtyStores and Online Retail for the Years 2012, 2021 & 2027CANADATable 35: Canada Recent Past, Current & Future Analysis forReduced Fat Cereals by Product Type - Cheerios, Wheaties andShredded Wheat - Independent Analysis of Annual Sales in US$Million for the Years 2020 through 2027 and % CAGRTable 36: Canada Historic Review for Reduced Fat Cereals byProduct Type - Cheerios, Wheaties and Shredded Wheat Markets -Independent Analysis of Annual Sales in US$ Million for Years2012 through 2019 and % CAGRTable 37: Canada 15-Year Perspective for Reduced Fat Cereals byProduct Type - Percentage Breakdown of Value Sales forCheerios, Wheaties and Shredded Wheat for the Years 2012, 2021 &2027Table 38: Canada Recent Past, Current & Future Analysis forReduced Fat Cereals by Distribution Channel - Supermarkets,Hypermarkets, Convenience Stores, Specialty Stores and OnlineRetail - Independent Analysis of Annual Sales in US$ Millionfor the Years 2020 through 2027 and % CAGRTable 39: Canada Historic Review for Reduced Fat Cereals byDistribution Channel - Supermarkets, Hypermarkets, ConvenienceStores, Specialty Stores and Online Retail Markets -Independent Analysis of Annual Sales in US$ Million for Years2012 through 2019 and % CAGRTable 40: Canada 15-Year Perspective for Reduced Fat Cereals byDistribution Channel - Percentage Breakdown of Value Sales forSupermarkets, Hypermarkets, Convenience Stores, SpecialtyStores and Online Retail for the Years 2012, 2021 & 2027JAPANReduced Fat Cereals Market Presence - Strong/Active/Niche/Trivial - Key Competitors in Japan for 2022 (E)Table 41: Japan Recent Past, Current & Future Analysis forReduced Fat Cereals by Product Type - Cheerios, Wheaties andShredded Wheat - Independent Analysis of Annual Sales in US$Million for the Years 2020 through 2027 and % CAGRTable 42: Japan Historic Review for Reduced Fat Cereals byProduct Type - Cheerios, Wheaties and Shredded Wheat Markets -Independent Analysis of Annual Sales in US$ Million for Years2012 through 2019 and % CAGRTable 43: Japan 15-Year Perspective for Reduced Fat Cereals byProduct Type - Percentage Breakdown of Value Sales forCheerios, Wheaties and Shredded Wheat for the Years 2012, 2021 &2027Table 44: Japan Recent Past, Current & Future Analysis forReduced Fat Cereals by Distribution Channel - Supermarkets,Hypermarkets, Convenience Stores, Specialty Stores and OnlineRetail - Independent Analysis of Annual Sales in US$ Millionfor the Years 2020 through 2027 and % CAGRTable 45: Japan Historic Review for Reduced Fat Cereals byDistribution Channel - Supermarkets, Hypermarkets, ConvenienceStores, Specialty Stores and Online Retail Markets -Independent Analysis of Annual Sales in US$ Million for Years2012 through 2019 and % CAGRTable 46: Japan 15-Year Perspective for Reduced Fat Cereals byDistribution Channel - Percentage Breakdown of Value Sales forSupermarkets, Hypermarkets, Convenience Stores, SpecialtyStores and Online Retail for the Years 2012, 2021 & 2027CHINAReduced Fat Cereals Market Presence - Strong/Active/Niche/Trivial - Key Competitors in China for 2022 (E)Table 47: China Recent Past, Current & Future Analysis forReduced Fat Cereals by Product Type - Cheerios, Wheaties andShredded Wheat - Independent Analysis of Annual Sales in US$Million for the Years 2020 through 2027 and % CAGRTable 48: China Historic Review for Reduced Fat Cereals byProduct Type - Cheerios, Wheaties and Shredded Wheat Markets -Independent Analysis of Annual Sales in US$ Million for Years2012 through 2019 and % CAGRTable 49: China 15-Year Perspective for Reduced Fat Cereals byProduct Type - Percentage Breakdown of Value Sales forCheerios, Wheaties and Shredded Wheat for the Years 2012, 2021 &2027Table 50: China Recent Past, Current & Future Analysis forReduced Fat Cereals by Distribution Channel - Supermarkets,Hypermarkets, Convenience Stores, Specialty Stores and OnlineRetail - Independent Analysis of Annual Sales in US$ Millionfor the Years 2020 through 2027 and % CAGRTable 51: China Historic Review for Reduced Fat Cereals byDistribution Channel - Supermarkets, Hypermarkets, ConvenienceStores, Specialty Stores and Online Retail Markets -Independent Analysis of Annual Sales in US$ Million for Years2012 through 2019 and % CAGRTable 52: China 15-Year Perspective for Reduced Fat Cereals byDistribution Channel - Percentage Breakdown of Value Sales forSupermarkets, Hypermarkets, Convenience Stores, SpecialtyStores and Online Retail for the Years 2012, 2021 & 2027EUROPEReduced Fat Cereals Market Presence - Strong/Active/Niche/Trivial - Key Competitors in Europe for 2022 (E)Table 53: Europe Recent Past, Current & Future Analysis forReduced Fat Cereals by Geographic Region - France, Germany,Italy, UK, Spain, Russia and Rest of Europe Markets -Independent Analysis of Annual Sales in US$ Million for Years2020 through 2027 and % CAGRTable 54: Europe Historic Review for Reduced Fat Cereals byGeographic Region - France, Germany, Italy, UK, Spain, Russiaand Rest of Europe Markets - Independent Analysis of AnnualSales in US$ Million for Years 2012 through 2019 and % CAGRTable 55: Europe 15-Year Perspective for Reduced Fat Cereals byGeographic Region - Percentage Breakdown of Value Sales forFrance, Germany, Italy, UK, Spain, Russia and Rest of EuropeMarkets for Years 2012, 2021 & 2027Table 56: Europe Recent Past, Current & Future Analysis forReduced Fat Cereals by Product Type - Cheerios, Wheaties andShredded Wheat - Independent Analysis of Annual Sales in US$Million for the Years 2020 through 2027 and % CAGRTable 57: Europe Historic Review for Reduced Fat Cereals byProduct Type - Cheerios, Wheaties and Shredded Wheat Markets -Independent Analysis of Annual Sales in US$ Million for Years2012 through 2019 and % CAGRTable 58: Europe 15-Year Perspective for Reduced Fat Cereals byProduct Type - Percentage Breakdown of Value Sales forCheerios, Wheaties and Shredded Wheat for the Years 2012, 2021 &2027Table 59: Europe Recent Past, Current & Future Analysis forReduced Fat Cereals by Distribution Channel - Supermarkets,Hypermarkets, Convenience Stores, Specialty Stores and OnlineRetail - Independent Analysis of Annual Sales in US$ Millionfor the Years 2020 through 2027 and % CAGRTable 60: Europe Historic Review for Reduced Fat Cereals byDistribution Channel - Supermarkets, Hypermarkets, ConvenienceStores, Specialty Stores and Online Retail Markets -Independent Analysis of Annual Sales in US$ Million for Years2012 through 2019 and % CAGRTable 61: Europe 15-Year Perspective for Reduced Fat Cereals byDistribution Channel - Percentage Breakdown of Value Sales forSupermarkets, Hypermarkets, Convenience Stores, SpecialtyStores and Online Retail for the Years 2012, 2021 & 2027FRANCEReduced Fat Cereals Market Presence - Strong/Active/Niche/Trivial - Key Competitors in France for 2022 (E)Table 62: France Recent Past, Current & Future Analysis forReduced Fat Cereals by Product Type - Cheerios, Wheaties andShredded Wheat - Independent Analysis of Annual Sales in US$Million for the Years 2020 through 2027 and % CAGRTable 63: France Historic Review for Reduced Fat Cereals byProduct Type - Cheerios, Wheaties and Shredded Wheat Markets -Independent Analysis of Annual Sales in US$ Million for Years2012 through 2019 and % CAGRTable 64: France 15-Year Perspective for Reduced Fat Cereals byProduct Type - Percentage Breakdown of Value Sales forCheerios, Wheaties and Shredded Wheat for the Years 2012, 2021 &2027Table 65: France Recent Past, Current & Future Analysis forReduced Fat Cereals by Distribution Channel - Supermarkets,Hypermarkets, Convenience Stores, Specialty Stores and OnlineRetail - Independent Analysis of Annual Sales in US$ Millionfor the Years 2020 through 2027 and % CAGRTable 66: France Historic Review for Reduced Fat Cereals byDistribution Channel - Supermarkets, Hypermarkets, ConvenienceStores, Specialty Stores and Online Retail Markets -Independent Analysis of Annual Sales in US$ Million for Years2012 through 2019 and % CAGRTable 67: France 15-Year Perspective for Reduced Fat Cereals byDistribution Channel - Percentage Breakdown of Value Sales forSupermarkets, Hypermarkets, Convenience Stores, SpecialtyStores and Online Retail for the Years 2012, 2021 & 2027GERMANYReduced Fat Cereals Market Presence - Strong/Active/Niche/Trivial - Key Competitors in Germany for 2022 (E)Table 68: Germany Recent Past, Current & Future Analysis forReduced Fat Cereals by Product Type - Cheerios, Wheaties andShredded Wheat - Independent Analysis of Annual Sales in US$Million for the Years 2020 through 2027 and % CAGRTable 69: Germany Historic Review for Reduced Fat Cereals byProduct Type - Cheerios, Wheaties and Shredded Wheat Markets -Independent Analysis of Annual Sales in US$ Million for Years2012 through 2019 and % CAGRTable 70: Germany 15-Year Perspective for Reduced Fat Cerealsby Product Type - Percentage Breakdown of Value Sales forCheerios, Wheaties and Shredded Wheat for the Years 2012, 2021 &2027Table 71: Germany Recent Past, Current & Future Analysis forReduced Fat Cereals by Distribution Channel - Supermarkets,Hypermarkets, Convenience Stores, Specialty Stores and OnlineRetail - Independent Analysis of Annual Sales in US$ Millionfor the Years 2020 through 2027 and % CAGRTable 72: Germany Historic Review for Reduced Fat Cereals byDistribution Channel - Supermarkets, Hypermarkets, ConvenienceStores, Specialty Stores and Online Retail Markets -Independent Analysis of Annual Sales in US$ Million for Years2012 through 2019 and % CAGRTable 73: Germany 15-Year Perspective for Reduced Fat Cerealsby Distribution Channel - Percentage Breakdown of Value Salesfor Supermarkets, Hypermarkets, Convenience Stores, SpecialtyStores and Online Retail for the Years 2012, 2021 & 2027ITALYTable 74: Italy Recent Past, Current & Future Analysis forReduced Fat Cereals by Product Type - Cheerios, Wheaties andShredded Wheat - Independent Analysis of Annual Sales in US$Million for the Years 2020 through 2027 and % CAGRTable 75: Italy Historic Review for Reduced Fat Cereals byProduct Type - Cheerios, Wheaties and Shredded Wheat Markets -Independent Analysis of Annual Sales in US$ Million for Years2012 through 2019 and % CAGRTable 76: Italy 15-Year Perspective for Reduced Fat Cereals byProduct Type - Percentage Breakdown of Value Sales forCheerios, Wheaties and Shredded Wheat for the Years 2012, 2021 &2027Table 77: Italy Recent Past, Current & Future Analysis forReduced Fat Cereals by Distribution Channel - Supermarkets,Hypermarkets, Convenience Stores, Specialty Stores and OnlineRetail - Independent Analysis of Annual Sales in US$ Millionfor the Years 2020 through 2027 and % CAGRTable 78: Italy Historic Review for Reduced Fat Cereals byDistribution Channel - Supermarkets, Hypermarkets, ConvenienceStores, Specialty Stores and Online Retail Markets -Independent Analysis of Annual Sales in US$ Million for Years2012 through 2019 and % CAGRTable 79: Italy 15-Year Perspective for Reduced Fat Cereals byDistribution Channel - Percentage Breakdown of Value Sales forSupermarkets, Hypermarkets, Convenience Stores, SpecialtyStores and Online Retail for the Years 2012, 2021 & 2027UNITED KINGDOMReduced Fat Cereals Market Presence - Strong/Active/Niche/Trivial - Key Competitors in the United Kingdom for 2022 (E)Table 80: UK Recent Past, Current & Future Analysis for ReducedFat Cereals by Product Type - Cheerios, Wheaties and ShreddedWheat - Independent Analysis of Annual Sales in US$ Million forthe Years 2020 through 2027 and % CAGRTable 81: UK Historic Review for Reduced Fat Cereals by ProductType - Cheerios, Wheaties and Shredded Wheat Markets -Independent Analysis of Annual Sales in US$ Million for Years2012 through 2019 and % CAGRTable 82: UK 15-Year Perspective for Reduced Fat Cereals byProduct Type - Percentage Breakdown of Value Sales forCheerios, Wheaties and Shredded Wheat for the Years 2012, 2021 &2027Table 83: UK Recent Past, Current & Future Analysis for ReducedFat Cereals by Distribution Channel - Supermarkets,Hypermarkets, Convenience Stores, Specialty Stores and OnlineRetail - Independent Analysis of Annual Sales in US$ Millionfor the Years 2020 through 2027 and % CAGRTable 84: UK Historic Review for Reduced Fat Cereals byDistribution Channel - Supermarkets, Hypermarkets, ConvenienceStores, Specialty Stores and Online Retail Markets -Independent Analysis of Annual Sales in US$ Million for Years2012 through 2019 and % CAGRTable 85: UK 15-Year Perspective for Reduced Fat Cereals byDistribution Channel - Percentage Breakdown of Value Sales forSupermarkets, Hypermarkets, Convenience Stores, SpecialtyStores and Online Retail for the Years 2012, 2021 & 2027SPAINTable 86: Spain Recent Past, Current & Future Analysis forReduced Fat Cereals by Product Type - Cheerios, Wheaties andShredded Wheat - Independent Analysis of Annual Sales in US$Million for the Years 2020 through 2027 and % CAGRTable 87: Spain Historic Review for Reduced Fat Cereals byProduct Type - Cheerios, Wheaties and Shredded Wheat Markets -Independent Analysis of Annual Sales in US$ Million for Years2012 through 2019 and % CAGRTable 88: Spain 15-Year Perspective for Reduced Fat Cereals byProduct Type - Percentage Breakdown of Value Sales forCheerios, Wheaties and Shredded Wheat for the Years 2012, 2021 &2027Table 89: Spain Recent Past, Current & Future Analysis forReduced Fat Cereals by Distribution Channel - Supermarkets,Hypermarkets, Convenience Stores, Specialty Stores and OnlineRetail - Independent Analysis of Annual Sales in US$ Millionfor the Years 2020 through 2027 and % CAGRTable 90: Spain Historic Review for Reduced Fat Cereals byDistribution Channel - Supermarkets, Hypermarkets, ConvenienceStores, Specialty Stores and Online Retail Markets -Independent Analysis of Annual Sales in US$ Million for Years2012 through 2019 and % CAGRTable 91: Spain 15-Year Perspective for Reduced Fat Cereals byDistribution Channel - Percentage Breakdown of Value Sales forSupermarkets, Hypermarkets, Convenience Stores, SpecialtyStores and Online Retail for the Years 2012, 2021 & 2027RUSSIATable 92: Russia Recent Past, Current & Future Analysis forReduced Fat Cereals by Product Type - Cheerios, Wheaties andShredded Wheat - Independent Analysis of Annual Sales in US$Million for the Years 2020 through 2027 and % CAGRTable 93: Russia Historic Review for Reduced Fat Cereals byProduct Type - Cheerios, Wheaties and Shredded Wheat Markets -Independent Analysis of Annual Sales in US$ Million for Years2012 through 2019 and % CAGRTable 94: Russia 15-Year Perspective for Reduced Fat Cereals byProduct Type - Percentage Breakdown of Value Sales forCheerios, Wheaties and Shredded Wheat for the Years 2012, 2021 &2027Table 95: Russia Recent Past, Current & Future Analysis forReduced Fat Cereals by Distribution Channel - Supermarkets,Hypermarkets, Convenience Stores, Specialty Stores and OnlineRetail - Independent Analysis of Annual Sales in US$ Millionfor the Years 2020 through 2027 and % CAGRTable 96: Russia Historic Review for Reduced Fat Cereals byDistribution Channel - Supermarkets, Hypermarkets, ConvenienceStores, Specialty Stores and Online Retail Markets -Independent Analysis of Annual Sales in US$ Million for Years2012 through 2019 and % CAGRTable 97: Russia 15-Year Perspective for Reduced Fat Cereals byDistribution Channel - Percentage Breakdown of Value Sales forSupermarkets, Hypermarkets, Convenience Stores, SpecialtyStores and Online Retail for the Years 2012, 2021 & 2027REST OF EUROPETable 98: Rest of Europe Recent Past, Current & Future Analysisfor Reduced Fat Cereals by Product Type - Cheerios, Wheatiesand Shredded Wheat - Independent Analysis of Annual Sales inUS$ Million for the Years 2020